Frequently Asked Questions
Before contacting us, please browse our FAQ.
Before contacting us, please browse our FAQs.
For most of us, when we travel or do outdoor activities, water is essential to avoid becoming very ill.  In purchasing a product, you need to be confident that what you are purchasing is fit for use.  Below is many of the most common questions that we have been ask.
Always feel free to contact us if you have any further questions please Contact us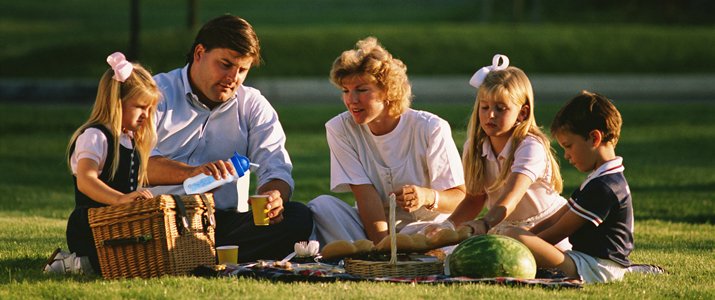 Can I drink carbonated drinks or alcohol through the filters?
No, they will damage the filters and will void your warranty.
Should I tip the bottle up when drinking?
No. To ensure complete filtration of the water it must pass through the complete filtration system. Always hold the bottle in an upright position or at an angle of less than 45 degrees when drinking.
What should I do when I don't plan on using the product until I next go on holidays?
For the Go-Straw we recommend placing it in a sink or a bowl until all water has drained.
In the case of the Go-Bottle, allow the water to drain from the filter and pour out the residual water from the bottle. We then suggest you wipe and dry the bottle and then replace the cap and filter. The Go Fresh filters are then ready for the next time you use them.
Is there a warranty on the products?
Yes the manufacturer warrants for one year from the date of purchase against defects in materials and workmanship. See Limited Warranty section in the operation manual for full details.
Are your products friendly to the environment?
Yes. All the plastics are BPA Free.
Can I filter sea water?
No this will damage the filter and void the warranty.
Do I need to prepare the filters before I use the products for the first time?
Yes please see the "Product Set Up" Section of the enclosed brochure.  This will only take less than 1 minute to set up and prepare the product.
How long will the filters last in the "GoFreshWater" products?
Up to 500 litres for the Go- Bottle, 200 litres for the Go-Straw and 5000 litres for the Go-Pump. In most cases that will last from 3 months to a number of years depending on many times you use the product.
How long until I can drink the water when it comes through the filter?
For the Go-Bottle and Go_Straw, you can drink the water immediately as the filters will cleanse the water as you suck it through.
Where can I use the products?
Access water from  lakes, rivers, streams, dams or any non-salty water source. Note, if the water is heavily contaminated, the product is not suitable. For example, close to a industrial waste, industrial site etc We also recommend using our products with tap water to ensure that you always have clean water to drink.
Who else other than travellers going overseas use your products?
We actually sell a lot of bottles to people concerned about their health and well being who use it as an everyday water bottle.
Community Focussed
GoFreshWater has established a close working and supportive relationships with a number of water providing NGO's. We significantly contribute in both product and time to worthy projects undertaken by the NGO's.

Can I use the bottle for everyday use or should I only use it when I travel overseas?
Your bottle can be used as an everyday water bottle. In fact, we recommend that you do use it every day because you never know when there could be contaminates in your water, as bacteria is not visible to the naked eye.
Quality Control?
GoFreshWater products have been designed and manufactured to the highest global standards.  No low quality materials used and all products are inspected and tested for quality.
How safe is GoFreshWater purifilter products?
Creditability
GoFreshWater products have past tests by military's and governments around the world.
Durability & Robustness
All GoFreshWater water filtration and purification products have a guaranteed minimum of a 10 year shelf life and have been designed and built to endure the rigours of day to day use.
What is your refund policy?
If the product you have purchased does not meet our stated guarantees or is damaged in the post we will refund your purchase right away. Simply return post the item to us and we will refund or replace the damaged goods immediately. Our goal has always been to create happy customers that recommend our products to their family and friends.
Join these satisfied customers
I just wanted to thank the staff at GO Fresh Water for convincing me to take their bottles with us on our holiday. It was the first time that no one in the family got sick on our trip. Thanks again guys I will definitely recommend the product to our friends.
I don't normally do this, but I was so impressed with the quality and results of using your products I just had to let you know. Having travelled a lot through Asia in the past and using similar filtered products that have promised I won't get sick if I use them, and inevitably I do.  But as promised by John at Go Fresh Water neither my wife or I got the dreaded Bali Belly this time when we visited our favourite spot in Asia. Thanks again John you really know your stuff
Join these Satisfied Customers
Hi Robert, Just thought I would pass on that my business trip to South America went exceedingly well. I did not lose a day of work this time round after taking the Go Fresh Bottle with me. Expect to see an increase in sales from this region, as I told everyone how great it was that I wasn't getting sick from drinking the local water this time. Oh and I expect a free Bottle too next time I go for recommending it to so many of my colleagues for you. Ha Ha. Thanks again though. Cheers Alistair.
Go Fresh, Go Fresh, Go Fresh. Finally I have had a holiday without getting sick. Party, Party, Party