"When the risk
is not worth it!"
The 18.5-liter Survival Jerrycan will give you, your family, or the community instant access to bacteria free drinking water.
From disaster and emergency relief to camping and caravanning to 4-wheel driving as well as for use in your disaster preparation kit, the Survival Jerrycan gives you and your family the peace of mind that you have safe drinking water, free of bacteria and viruses, at all times.
The Survival Jerrycan utilises the proven ultrafiltration membrane technology so you can be assured that Sure Aqua products are of the very highest grade.
The 18.5-liter Survival Jerrycan has the capability of filtering over 40,000 liters, that's over 2,000 refills or over 1-2 refills every day for 5 years, providing a solution for clean, safe water for all situations.
The Sure Aqua Carbon Absorption filter should be replaced every 50 refills.
Fill your Survival Jerrycan from any freshwater supply, and you will have safe drinking water on the go anywhere, anytime!
Independent testing of the Survival Jerrycan shows effective removal 99.9999% of waterborne bacteria and 99.99% of waterborne viruses including; contaminants such as E-coli, Staphylococcus, Cryptosporidium, and Giardia.
Survival Jerrycan use chemical-free, ultrafiltration membrane technology of 0.01 microns, with no contraindications for use. Safe for everyone!
Survival Jerrycan filters to 0.01 micron. which exceeds the standard set by the USA Centre for Disease Control and Prevention by a factor of 50, for effective removal of Giardia and Cryptosporidium. 
The Survival Jerrycan is simple and quick to use. Fill the tank with water, pump the handle for pressure, keep upright, and turn the tap on for immediate water flow of safe, filtered water. Reusable up to 40,000 litres (10,566 gallons) slashing the environmental and personal financial impact of bottled water.
USED IN THE HARSHEST OF ENVIRONMENTS
Sure Aqua's Survival JerryCan is a high-tech, tested and approved water purification system that removes 99.9999% of waterborne bacteria, 99.99% viruses including Pseudomonas, Escherichia coli, Staphylococcus and Fecal Coliforms, plus parasitic contamination by Cryptosporidium, and Giardia.
It provides you and your family with the confidence of knowing you can have safe drinking water anywhere around the world from tap water, lakes, and streams, parks, flood water, and more.
DESIGN CRITERIA FOR THE SURVIVAL JERRYCAN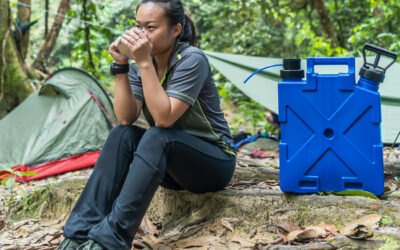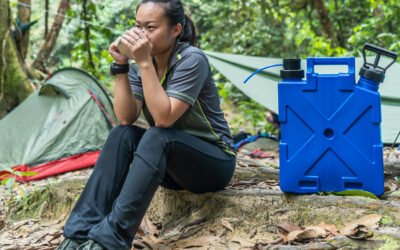 The Survival Jerrycan has been designed and manufactured to Food and Health Government regulations. The Survival Jerrycan is designed to meet the following requirements.
Removes Viruses, Bacteria, Giardia and Cryptosporidium
Does not introduce any bad taste
Chemical Free – Safe for All
Be ready for immediate use, giving immediate results
Does not risk anyone's health
Exceed U.S. Centre for Disease Control guidelines
Exceed U.S. Environmental Protection regulations
Exceed U.S. Food and Drug Associations regulations
Exceed World Health Organizations Guidelines
Be very portable
Be robust
Be cost-effective
Be environmentally friendly
SURE AQUA SURVIVAL JERRYCANS CAN OFFER
No chemical additives – No chlorine No iodine
Filtration is via the microporous membrane, safe for all the family to use and use
No waiting time for drip or chemical interaction
Filters out bacteria to 0.01 micron including Giardia and Cryptosporidium,
i.e. removal of 99.9999% of bacteria
Filters out viruses to 0.01 micron    i.e., removal of 99.99% of viruses
Removes parasites, cysts, oocysts, and spores
Extremely low per litre cost – beats bottled water 1000:1 and similar products 12:1
Filters up to 40,000 liters (10,566 gallons) and is completely re-usable
Can be re-used up to 5 years – provided Operating Instruction are adhered
Durable for Travel, Camping, Disaster Relief
Physically strong and robust – Used by the Military
No power or batteries required
Scientifically Accredited
Tested and passed by laboratories around the world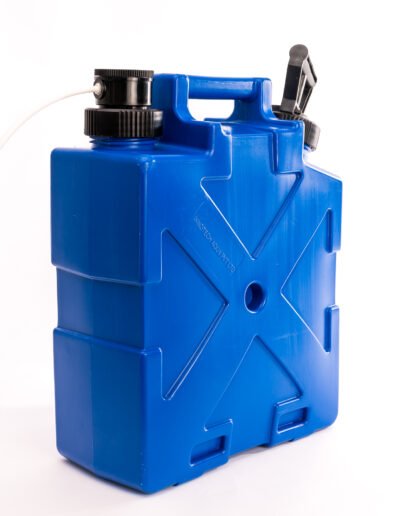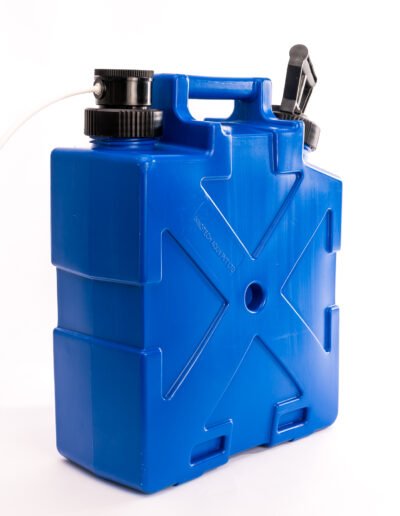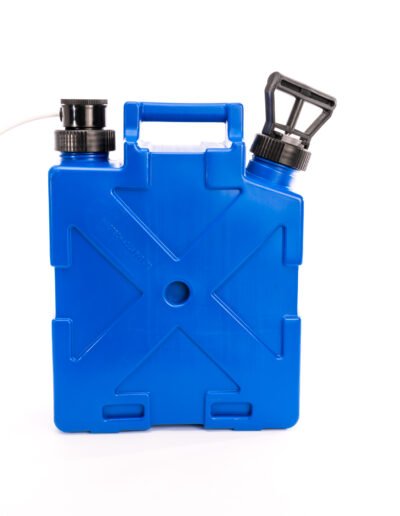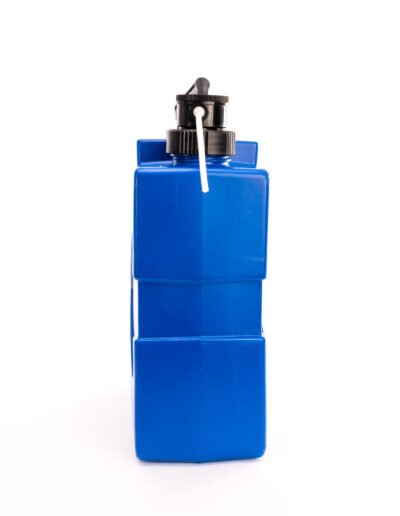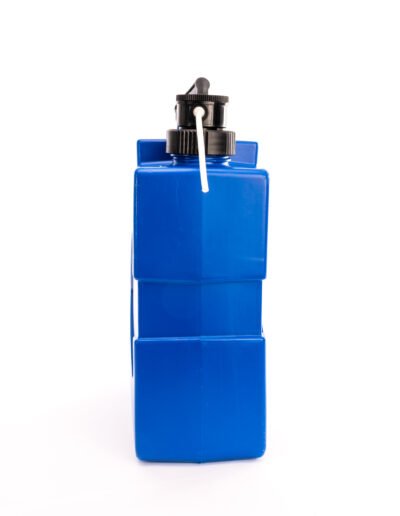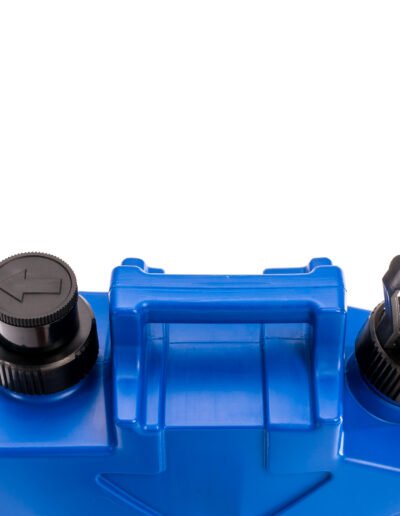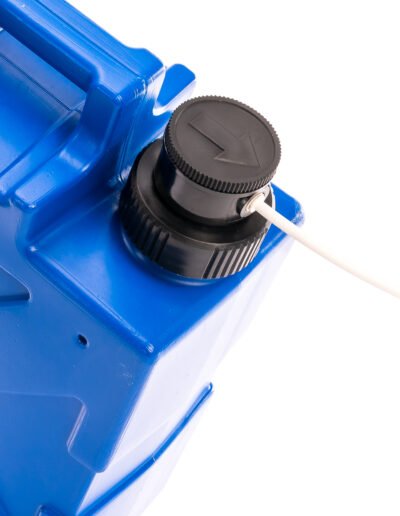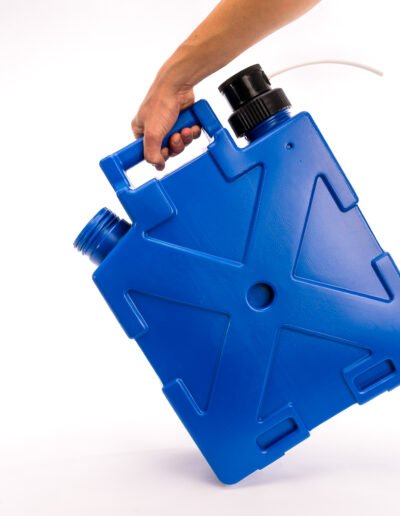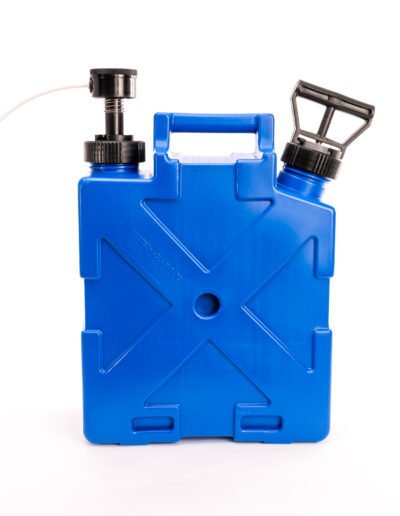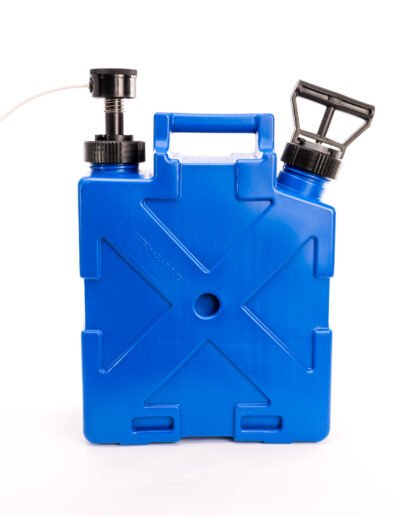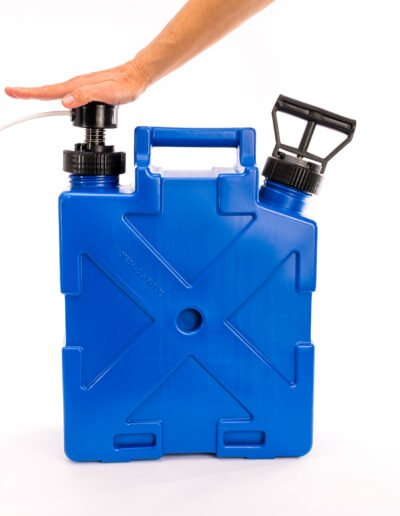 Technical Specifications
Materials in contact with filtered water used in Survival Jerrycan are safe for water filtration and are B.P.A. and B.P.S. free.
Physical Construction
Height:                            465 mm/18.3 in
Width:                              353 mm/13.9 in
Depth:                              168 mm/ 6.6 in
Dry Weight:                     3.3 kilograms/7.3 lbs.
Tank Water Capacity:    18.5 litre/4.9 gallons
Operational Performance – Survival Jerrycan
Filtering Capacity:           Up to 40,000 litres (10,568 gallons)
Flow Rate:                          1 liter/min (0.26 gallons/min)
Standard:                            US EPA & WHO
Shelf Life
Survival Jerrycan 10 years when not been in use
Survival Jerrycan 5 years after it has been first used
Operating & Storage Temperature
Operating Temperatures:                 0°C to 45°C
32°F to 130°F
Storage Temperatures:                   0°C to 55°C
32°F to 150°F
Maximum Operating Pressure:    0.3 Bar
Microbiological Filtration Efficacy
Bacteria retention:   up to 99.9999% (Log 6)
Virus retention:          up to 99.99% (Log 4)
Cysts reduction:        up to 99.99% (Log 4)
Filter – Ultra Filtration Membrane
Chemical composition:      Polyethersulfone Polymer
Wall thickness:                         150 µm ± 30 µm
Inner diameter:                        700 µm ± 50 µm
Molecular Weight Cut Off:  70KD +/- 20KD
(dextran, 90%, 0 bar)
Sure Aqua's Survival Jerrycan is being used all over the world. From camping to disaster relief to military use to daily usage in 3rd world countries, from drought-stricken places in Africa to floods in India to typhoons in the USA to floods in Australia. The Survival Jerrycan has withstood and outlasted virtually all these harsh environments with flying colors.
The Survival Jerrycan is recognized as the leading portable water filtration system of its kind. Its unique features of self-cleaning, shelf life, and storage capabilities are superior to anything that is around.
It is rapidly growing to be a mandatory product for all areas that are suspectable to natural disasters. As humans, we are not able to survive for very long without water before falling very ill and even death. The Survival Jerrycan is perfect for use in emergencies.