Be ready for anything with a hiking water filter
The ultimate portable water filter and purification device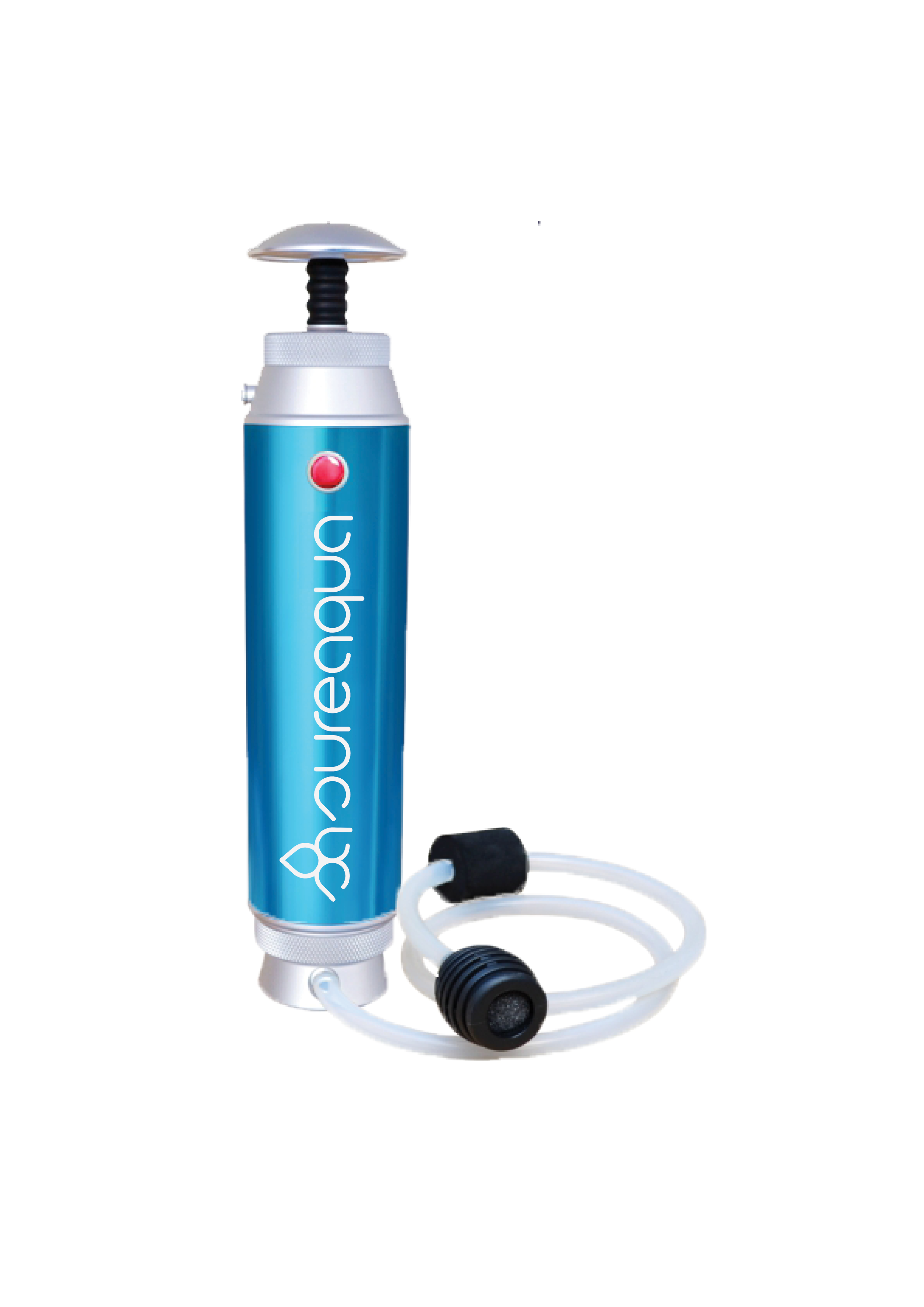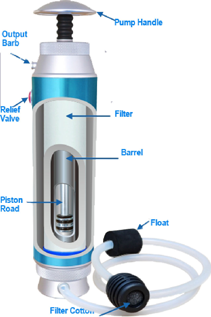 When disaster strikes, or even when the camping bug bites the whole family, you need a portable water purifier you can depend on to keep your loved ones safe and healthy.
The Survival-Pump is a super-fast, easy to operate, high-volume purifier that's small enough to fit in a backpack. The activated carbon filter is able to make up to 5000 litres safe to drink, and it begins to work in seconds.
The ultimate portable water filter and purification device
The Survival-Pump has so many applications: be prepared in case the community supply is contaminated, or be able to drink out of the tap in foreign countries. You could buy bottles of water, but a travel-size filter can give you the same comfort and safety for a fraction of the price.
Buying bottles is also extremely expensive, often costing several dollars per litre. The Survival-Pump is a one-time payment which gets you thousands of litres. That means you won't have to worry about your supply for a long, long time. Why carry back-breaking amounts of liquid when portable water purifiers will do all the heavy-lifting for you?
Rest assured that our product has been thoroughly tested and has passed all international standards for portability. Our patented portable water filter system has achieved recognition from the Water Quality Association receiving the Gold Seal of Approval as well receiving approval by the United States Environmental Protection Authority.
A few key features of the Survival-Pump:
Reliable – Purifies and filters water to international standards. Removes 99.9999% of bacteria, 99.99% of viruses, and foul tastes.
Easy to hold – Specially molded to fit your hand. Easy to use for long periods of time. Much more portable than both tanks and motorized pumps.
Long-lasting – Filters up to 5,000 litres – enough for an 80kg man to survive on for more than three years.
BPA Free – As environmentally friendly as you – minimizes impact on the environment.
The Survival-Pump is an amazing value at less than a cent per liter. Don't pay a dollar or two per liter for bottled water!
Never buy another bottle again. Get one of our Survival-Pump portable water purifiers from our online store today and be ready for anything from the next cyclone to the next weekend away.
Get One now, Don't wait til its too late!